Amiga OS4: An exercise in computing, not nostalgia
The Amiga computer has long been the subject of intense nostalgia in the hearts of anyone who owned one. Released in 1985, only a year after the original Macintosh, the Amiga featured vivid color graphics, 4-channel stereo sampled sound, and a graphical, preemptive multitasking operating system that seemed to come from years in the future. Yet the Amiga languished in obscurity, meriting barely a footnote in most books on the history of the personal computer. In the story that arose of the battle between Bill Gates and Steve Jobs for domination of the computing universe, there was seemingly no room for a third protagonist.
by Jeremy Reimer.
BT's Home Hub runs on Linux
But is it violating GPL?
BT's wireless broadband router Home Hub may be in breach of the terms of Linux's General Public License, after it emerged the device runs on open source code.
by John Oates.
Video Capture: Available On AMD, Sometimes On Nvidia
High Definition – Hype And Practicality
The focus of this article is not AMD, Nvidia, or any one company in particular – after all, fads come and go, sometimes based on a gimmick or single product, but trends are rarely this way. There is generally a paradigm shift in people's perception of a need or want, and these are the pendulum swings and quantum leaps. The current image quality trend has been in motion for some time, and new technologies are being introduced every year to move forward the desire for better moving pictures. That said, I decided to look into something that a lot of people have not been talking about: can graphics cards capture video?
by Darren E. Polkowski.
Netgear HDX101 200Mbps powerline Ethernet adaptor
Review It's a neat trick being able to transmit data around your home or office via the mains power wiring. You get a more stable, less interference-prone connection than Wi-Fi and a potentially faster link too. The downside is that there's no roaming, at least not beyond the reach of an RJ-45 cable and however many powerline adaptors you've got dotted around your house.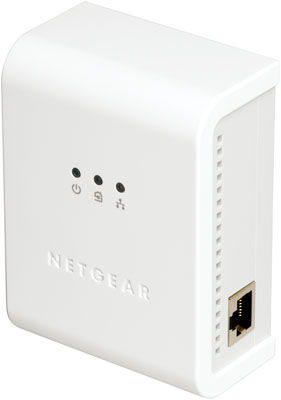 Just as Wi-Fi is due to get a major speed bump, with 802.11n, so too is powerline Ethernet. The difference: the 200Mbps powerline is here now, while the 380Mbps 802.11n isn't going to be ratified until later this year, though we're likely to start seeing a raft of standard… almost products come in the next few months.
by Tony Smith.
What Sun also uses: Chips from Intel
Software maker joins Dell, HP and IBM in using Intel and AMD
Under the agreement, Sun Microsystems will buy Intel's Xeon chips to power its servers, in addition to AMD's Opteron chips, which Sun also uses.
Sun had scheduled a news conference for Monday morning at a San Francisco hotel, but declined to give further details. An Intel spokesman declined to comment.
from Reuters.
Dependable Software by Design
Computers fly our airliners and run most of the world's banking, communications, retail and manufacturing systems. Now powerful analysis tools will at last help software engineers ensure the reliability of their designs
Now a new generation of software design tools is emerging. Their analysis engines are similar in principle to tools that engineers increasingly use to check computer hardware designs. A developer models a software design using a high-level (summary) coding notation and then applies a tool that explores billions of possible executions of the system, looking for unusual conditions that would cause it to behave in an unexpected way. This process catches subtle flaws in the design before it is even coded, but more important, it results in a design that is precise, robust and thoroughly exercised. One example of such a tool is Alloy, which my research group and I constructed. Alloy (which is freely available on the Web) has proved useful in applications as varied as avionics software, telephony, cryptographic systems and the design of machines used in cancer therapy.
by Daniel Jackson.
Why Antivirus Technology Is Ineffective
Many malware blockers are inadequate because they target only known intruders, but there's hope in new security products
Mind you, it isn't necessarily the case that these products are technically inferior to other AV products. It's just that most virus writers test their viruses against the popular AV products before unleashing them on the world.
Because of this, AV technology is doomed to be ineffective, and it is never going to be effective. The AV vendors have built "burglar alarms" that alert you only if a known burglar tries to enter your house. Any burglar that they don't recognize gets in unopposed.
by Robin Bloor.
FreeNAS makes it easy to add storage to home networks
FreeNAS is a small, powerful, full-featured implementation of FreeBSD as a network-attached storage device. (It also happens to be January's Project of the Month at SourceForge.net.) If you're a Linux user like me, the BSD-speak used for devices and such might give you pause, but other than that small caveat, installation and usage shouldn't be a problem. It's powerful enough to be used in the enterprise, but it's friendly enough so that even a typical home office user can take advantage of it. Here's how I created an easy-to-use NAS device for rsync backups and FTP server on my LAN.
by Joe Barr.
FreeSBIE, the first-ever live CD based on FreeBSD, is a project that delivers a complete, desktop-oriented operating system that one can boot and use without installation, even on a computer which doesn't have a functional hard disk. The project made its first official release, version 1.0, in February 2004, which was followed by an updated version 1.1 some eight months later. The development of the promised 2.0 release took much longer than expected, with the final release finally appearing on the project's download mirrors in January 2007.
from DistroWatch.com.
GreyBox: Jazz up your Web site in 10 minutes
Want to add a couple of cool features to your Web site without delving into the world of Web programing? In this case, you might want to give GreyBox a try. It's a tiny (only 22KB) JavaScript-based tool, released under the LGPL, that allows you to add page-in-a-page and gallery features using just a few easy-to-understand lines of code (check GreyBox' Web site for some examples).
by Dmitri Popov.
MacScan Debuts Blacklisted Cookie Scanning Feature
The anti-spyware program MacScan 2.3 adds a notable feature that allows the user to scan and remove tracking cookies without deleting all their saved cookies. The definitions are updated just like the spyware definitions. MacScan's spyware library consists of keystroke loggers, trojan horses, and dialers.
from MacSlash.
How To Set Up Linux As A Dial-In Server
This document describes how to attach modems to a Linux box and allow it to receive calls to connect users to the network. Its like being your own ISP (Internet Service Provider). If your Linux box is connected to the Internet, then the users will also be connected to the Internet. Your Linux box becomes a router. This is also known as RAS (Remote Access Services) in the Microsoft world. In the Linux world its called PPP (Point to Point Protocol).
by Sohail Riaz.
How do I… Secure Windows XP NTFS files and shares?
Windows XP's NTFS file system, and permissions assigned to folder shares, are designed to protect files and folders from being access by unauthorized parties, whether those parties are internal or external to an organization. Here's how to ensure you're administering NTFS permissions and file shares appropriately.
by Erik Eckel.
ECS makes a killer graphics card, just like everyone else
First INQpressions ECS N8800GTX-768MX Graphics Card
In this particular instance we're reviewing the ECS N8800GTX-768MX, the flagship 8800 chipset card from Elitegroup Computer Systems and according to our tests performs superbly well, even when compared to the other 8800 GTX cards out there. Everything about this card is somewhat over the top, bordering on the ludicrous Texan philosophy that bigger is automatically better. The box is gigantic, the card is absurdly long and the cooler is similarly large. It requires no less than four power standard connectors to power it, or two six pin molex connectors if your power supply has them. I'm pretty sure that if you had two of these connected in SLI the lights would dim when you fired them up. That said a 600W PSU ran the card and everything else in our test rig without a hitch.
by Ian Williams.
Posted by toshiya on Jan 22 2007 under
Tech News
|
Comments Off

on Tech News: British Telecom on Linux – Home Hub
|