Time to move those video cards out of the box? PCI-SIG releases external cable spec for PCIe
A new PCI Express standard has been approved that will allow for the development of and operation of external PCIe graphics cards. Dubbed the PCI Express External Cabling specification and approved by the PCI Special Interest Group (PCI-SIG), version 1.0 extends PCIe outside of the case.
by Eric Bangeman.
PCI Sig approves external cabling spec 1.0
External graphics cards become a possibility
ASUS's XGSTATION WAS a foray into the world of external graphics cards, but things are looking far more official after the PCI-SIG rubber-stamped specification which calls for PCI Express External cabling.
The standards body now allows for PCIe signaling at x1, x4, x8 and even x16 to be transported via a cable no longer than 10 meters. This also kills a bunch of bandwidth bottleneck and signalling problems which kept graphics manufacturers away from playing with the idea of external graphics cards. Remember, when you're ouside a standardised box, you can do whatever you want – no thermals to be careful of.
by Theo Valich.
PCI Express® External Cabling 1.0 Specification
PCI-SIG announces the availability of the PCI Express® External Cabling 1.0 Specification. This is a companion specification to the PCI Express Base Specification. Its primary focus is the implementation of cabled PCI Express. The discussions are confined to copper cabling and their connector requirements to meet the PCI Express signaling needs at 2.5 GT/s. No assumptions are made regarding the implementation of PCI Express compliant Subsystems on either side of the cabled Link; e.g., PCI Express Card Electromechanical (CEM), ExpressCard(TM), ExpressModule(TM), PXI Express(TM), system board, or any other form factor. Such form factors are covered in other separate specifications.
PCI Express External Cabling 1.0 Specification (2MB PDF)
from PCI SIG.
This might seem a ballsy move for a company that only a few years ago gave up its high-end market in a downscale "affordable PC" marketing move that nearly killed the brand. Still, anyone who's been around computers long enough will remember the days when top-end Gateway 2000 systems were the rule rather than the exception. The company certainly has the experience, so let's consider what it now brings to the table.
One of the bigger problems major brands face is presenting a case design that appeals to the majority of target buyers. Gateway might not be breaking new ground in its BTX design, but its quality finish and attention to details speak volumes of the quality within. Later handling of internal components proved the chassis as well-finished as the shell.
by Thomas Soderstrom and Shelton Romhanyi.
Advanced Backup Strategies
There is no particular operating system or special software required to implement anything I discuss, we are going to use always reliable command line scripts to do everything. I will provide some basic script examples and external links, but for the most part the focus will be the strategy behind developing effective scripts. Of course there are a myriad number of commercial products available which do effective backups, however my article is centric to the tools the operating system makes available.
by Jason Faulkner.
Cisco going open source with NAC client
Move will let the company to free up development resources for other areas of its network admission control client
As it develops the next-generation of network security infrastructure, Cisco Systems Inc. is planning to cease development on its network admission control (NAC) client, the Cisco Trust Agent (CTA), and submit the source code for the software client to the open-source community, Bob Gleichauf, CTO of Cisco's Security Technology Group, told InfoWorld.
by Paul F. Roberts.
Speaking UNIX, Part 7: Command-line locution
UNIX® has a dialect all its own, and its vocabulary of commands is quite large. But you don't have to learn everything all at once. Here, discover more command-line combinations and expand your mastery of the UNIX language.
by Martin Streicher.
Use IPCop to turn the TK-63T into a Linux-based Internet gateway/router
In a previous article, I reviewed the eWay TK-63T system, a small, appliance-like product that's perfect as a router, gateway, or other networking device. Now, I'm going to explain how to turn the TK-63T into a Linux-based Internet gateway/router with a wide variety of great features, using the proven IPCop software.
IPCop supports up to four NICs: GREEN for the internal, trusted network, RED for the Internet, ORANGE for the internal DMS, and BLUE for a wireless or "guest" network (conference rooms, for example). The TK-63T has two NICs, one that we'll use for GREEN (the internal LAN) and RED for the Internet. For the GREEN network, we'll use 192.168.3.0 for the IP network and 255.255.255.0 for the subnet mask. This will provide more than enough internal IP addresses for a home or small business network. We'll use 192.168.3.1 for the GREEN NIC. The RED NIC will be assigned the static IP address my ISP has provided me with.
by Justin James.
Installing Boot Camp On PowerPC Macs
Only because I was asked so nicely, here are the instructions for getting Boot Camp installed on a PowerPC Mac. Read more to see how it's done. And keep in mind these are the instructions to install Boot Camp on your PowerPC Mac, not run it.
from MacSlash.
OpenSSL gets hard-fought revalidation
After a long and arduous journey that included a suspended validation last year, the Open Source Software Institute (OSSI) has announced that OpenSSL has regained its FIPS 140-2 validation and is now available for download. The validation process, which normally lasts a few months, took an astounding five years to complete, and those involved with the projects say they are already devising ways to avoid such long delays in future validations.
by Lisa Hoover.
Interview: Ronald G Minnich
LinuxBIOS is working hard to remove one of the last barriers to truly free computing. Learn all about it from the project's creator, Ronald G Minich.
from FOSDEM.
Belkin Easy Transfer Cable for Windows Vista
As the name implies, Belkin's Easy Transfer Cable for Windows Vista allows you to transfer your files to Windows Vista, easily. It'll help you to copy over all your files and settings from your shattered old XP PC to your shiny new Vista box.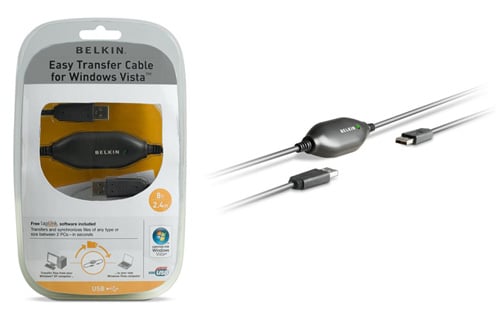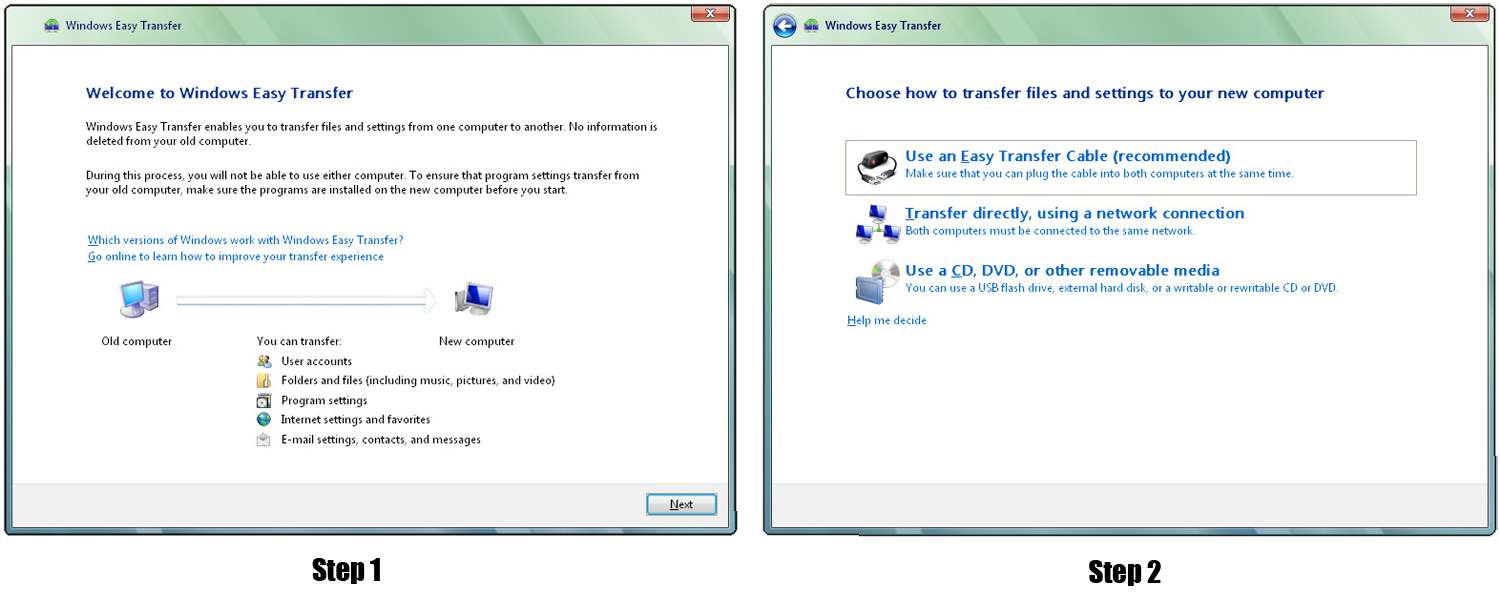 In the pack you get a two-headed USB cable with a soap-on-a-rope bulge in the middle housing the clever parts. You also get a CD containing the Windows Easy Transfer software for XP – you don't need anything additional for Vista, as it's included as standard.
by Will Head.
How do I… Install Windows Vista in a dual-boot configuration along with Windows XP?
Are you really excited about the prospect of experimenting with the new features in the Windows Vista operating system, but are not yet ready to give up your existing Windows XP installation? For instance, you may be on the fence, because you're not 100 percent sure that all your existing hardware and software will work in Vista and you still need them to get your work done.
If so, then you may be the perfect candidate for a dual-boot configuration. With this type of configuration, you can easily experiment with Windows Vista and still use Windows XP. In other words, you get to have your cake and eat it too.
by Greg Shultz.
"We used a bus mouse because the machines had serial cash draws that used all the COM ports [and there was] a really old 9-pin OKI printer that was upgraded to colour with parts scavenged from eBay. The thing about these systems was that they ran without fail. The only problem we had was with the hard drives. They died of old age because the system was on 24/7 for 12-14 years."
by Martin Veitch.
D-Link DNS-323 NAS Review
Enter D-Link, with its DNS-323 ($204 check prices). The DNS-323 is an empty box, with NAS server software, a gigabit Ethernet port, and two slots for Serial ATA drives. The unit supports single drive, JBOD, RAID 0, and RAID 1 support. While you can certainly use JBOD or RAID 0 to create a really large volume, the D-Link box is one of the lowest-cost units on the market with gigabit Ethernet that supports RAID 1. From our perspective, that's the recommended configuration and the one we used for testing. At a little over $200 for the bare box, it's not a bad deal: add your own drives, and off you go.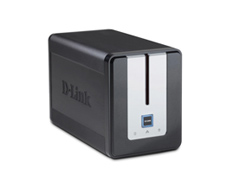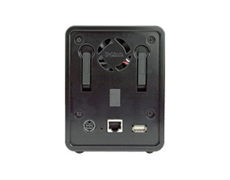 At first blush, the DNS-323 supports just about everything you might want in a home NAS. In addition to various RAID settings, the device can act as a UPnP AV server, an iTunes server, and an FTP server. It will also schedule file transfers and backups, and even act as a DHCP server, should you need one. In addition, there's one USB port that you can use for a printer, with the DNS-323 acting as a print server.
by Loyd Case.
'World first' quantum computer set to debut next week
A Canadian start-up says it will demonstrate a working commercial quantum computer in Mountain View next week, years ahead of many experts' predictions.
Venture capital-funded to the tune of $20m, Vancouver-based D-Wave says it has built a quantum computer with 16 qubits – the quantum world's version of a digital bit, but which simultaneously encodes 1 and 0, so can carry more information and solve problems more quickly.
by Chris Williams.
Contact Us if you've got some Tech News for thechangelab.
Posted by toshiya on Feb 09 2007 under
Tech News
|
Comments Off

on Tech News: External PCI Express Spec Is Available
|