Corsair's PC10000 Super-Ober-Uber-RAM Sets Sails
The new PC10000 DIMMs (Dual Inline Memory Module) are no different: Once again Corsair seems to be the first company to deliver highest-speed memory. The CM2X1024-10000C5D DIMMs are the latest members of the Dominator family, which features extreme clock speed support, Corsair's proprietary heat exchange technology for adequate cooling, Nvidia's "SLI-ready" certification and Enhanced Performance Profiles (EPP) to better serve memory auto configuration at ideal settings.
This latest product resembles a speed upgrade from PC8888 (1,111 MHz double data rate speed) to PC10000 (1,250 MHz DDR). There is another part in between, the PC9136 Dominator, but due to the small speed increment we refrained from having a look at them. While there is this 12.5% clock speed increase from 1,111 to 1,250 MHz, the timing parameters had to be relaxed to safely reach this new speed record. Does the new top model perform well enough to justify spending $600? We compared performance at PC6400, PC8888 and PC10000 speeds using an Intel Core 2 Duo E6700.
by Patrick Schmid and Achim Roos.
Virtual net processing creates one huge core
Brain the size of a planet. A big planet
BOFFINS AT the University of Venice have released a virtual network processor dubbed WALLS (Wide Area Logical Laboratory System).
by INQUIRER Staff.
Paris turns 175,000 kids on to open-source key plan
To help make kids aware of alternatives to proprietary software, the Ile-de-France, the political district of greater Paris, will be giving 175,000 school children and apprentices a USB key loaded with open-source software.
by ZDNet France Staff.
Tyan uses Raza processors in its security boxes
COMPUTER MAKER Tyan Computer Corporation said it has begun building computers using non-x86 based processors for the first time.
Its S6741 and S6791 machines use XLR 700 and XLR 500 processors dersigned by fabless Raza Microelectronics, Inc. The machines are built for network security applications.
by INQUIRER newsdesk.
Netscape 9 is under development
Netscape 9 will be released simultaneously for Windows, Linux and Mac OS X. Netscape Browser 8 is only available for Windows.
by Nick Farrell.
Solwise PL-200AV 200Mbps powerline Ethernet adaptor
Devolo's first HomePlug AV powerline Ethernet adaptor, the dLAN 200 AVdesk, wasn't a unit that plugs straight into a mains power socket, unlike Netgear's HDX101, which I reviewed last week and, for that matter, UK vendor Solwise's 200Mbps PL-200AV product. But while the HDX101 and the Solwise use much the same form-factor, they're based on different technologies.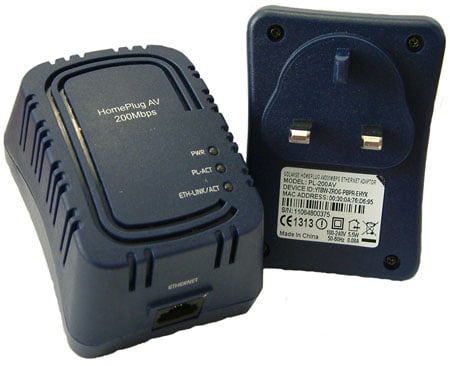 HomePlug AV is the HomePlug Alliance's 200Mbps specification, incompatible but capable of co-existing with the original 14Mbps HomePlug 1.0 standard and its 85Mbps extension, HomePlug Turbo. None of them will talk to Opera-based boxes like Netgear's HDX101 and products from D-Link.
by Tony Smith.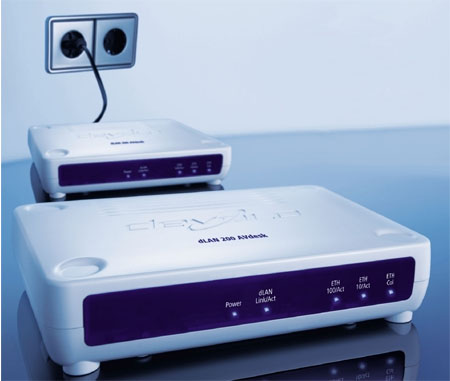 by Tony Smith.
What to expect with Lightroom 1.0
Preview the latest changes to Adobe's forthcoming workflow management app
I'm working on a full review of Lightroom (priced at $199 until April 30, and $299 afterward), which we won't publish until we receive the shipping version. But I wanted to give you a deeper look at some of the key features that Adobe has added since the initial public beta. (For a general overview of Lightroom, you can also read Derrick Story's first look at the January 2006 beta of the program. While many features have been added and some interface elements have changed since Derrick first wrote about Lightroom, the basic essence of Lightroom remains the same: it is an application designed for professionals and serious amateurs to manage and edit large collections of digital photos.)
by Rick LePage.
Contact Us if you've got some Tech News for thechangelab.
Posted by toshiya on Feb 06 2007 under
Tech News
|
Comments Off

on Tech News: From Corsair To Overclockers, PC10000 DIMMS
|